At Electrolysis 100% Permanent hair removal we are committed to expert, specialized, and compassionate care for all of our patients. Our goal is to help patients not only look, but feel like the best version of themselves.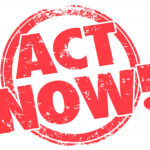 Thank you very much Valeria. Today was My firs electrolysis experience, I'm very satisfy, Valeria is very frendly and made me feel comfortable. The place is very clean and relaxing atmosphere. Highly recommended!
I've had excess hair growth on my face for as long as I can remember. I've tried waxing, laser, shaving, everything, I've even tried other places for electrolysis with no results. Valeria has been seeing me for quite a while now and I am so happy. My excess hair is almost completely gone and what's left has been reduced to barely noticeable peach-fuzz! I can finally reduce the amount of makeup I wear because I no longer need to cover up unsightly hair. I can't recommend her enough!
I saw Valeria a few months ago for Electrolysis on my upper lip, chin and neck and couldn't be thrilled with the results! Valeria had made such a difference in my life and given me confidence to show my face again. For years I felt embarrassed by hair on my face. I had recommended her to a friend of mine this week. I have to stand up for Valeria and her work. She is the most friendly, professional, accommodating and knowledgeable in their field, and always punctual for all my appointments. I would, and have highly recommended her to friends and family.