Here is a gallery of electrolysis before and after photos for you to see how our clients experience a remarkable transformation. If you are looking for before and after care instructions, please find links to these pages at the bottom of this page. Explore the journey of electrolysis and discover the incredible benefits it offers, including specific advantages for transgender individuals seeking permanent hair removal. Providing professional electrolysis services to our clients has led us to become one of the few clinics in the US that offer various Electrolysis Pain Management Options for Large Volume Electrolysis Treatments including:
Topical Lidocaine

Lidocaine Injections

Oral Sedation, IV Hydration

Intravenous IV Deep Sedation
These pain management options allow us to perform long electrolysis sessions lasting 4 hours or longer. This is particularly convenient for transgender people or individuals who require large volume electrolysis treatments.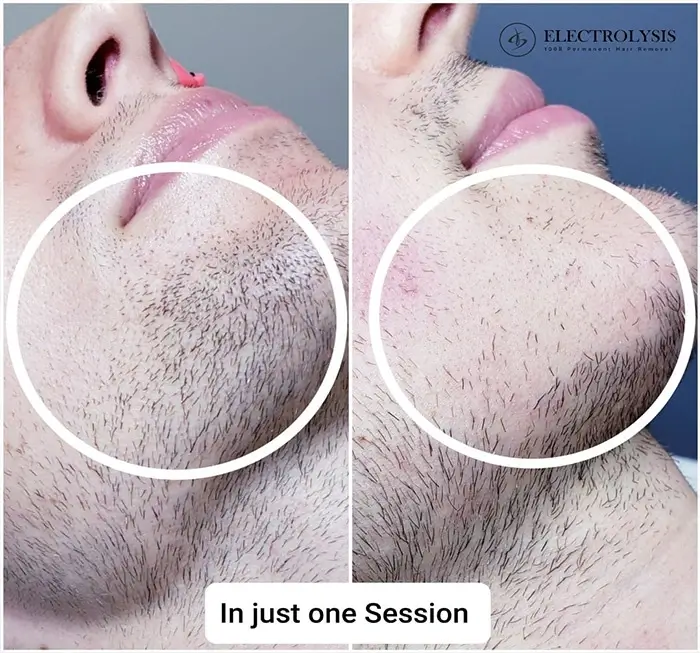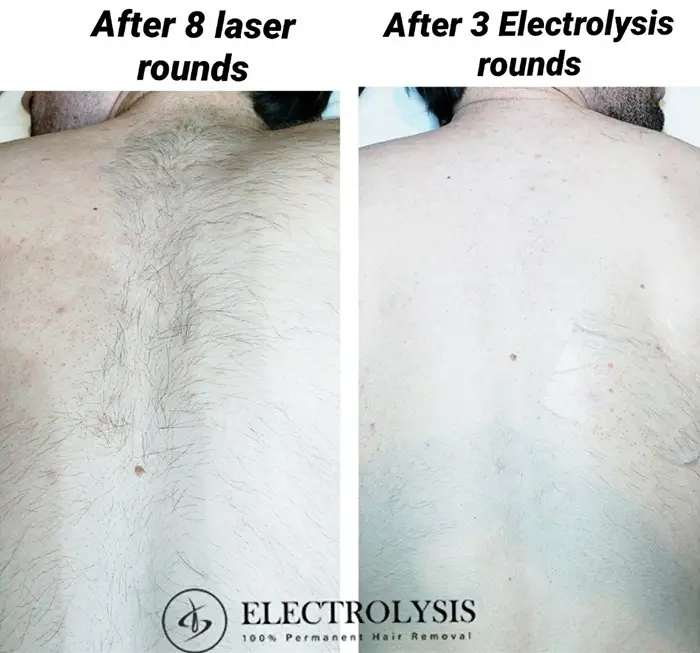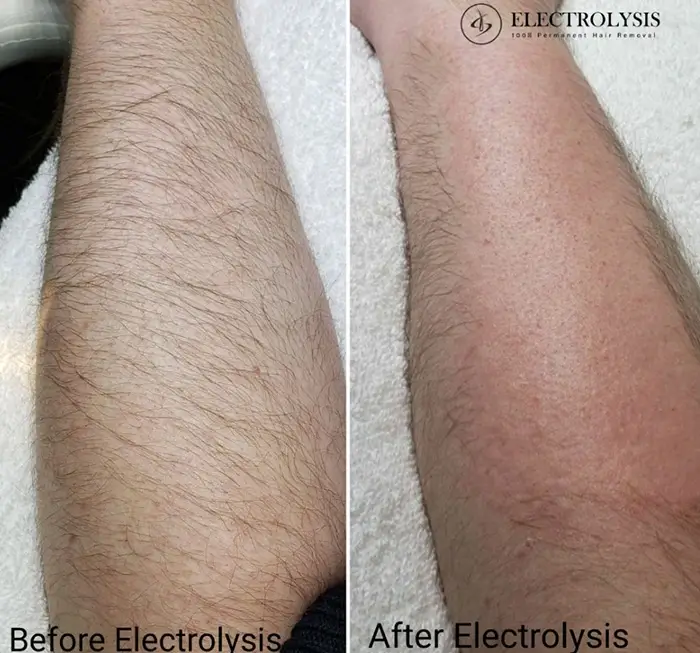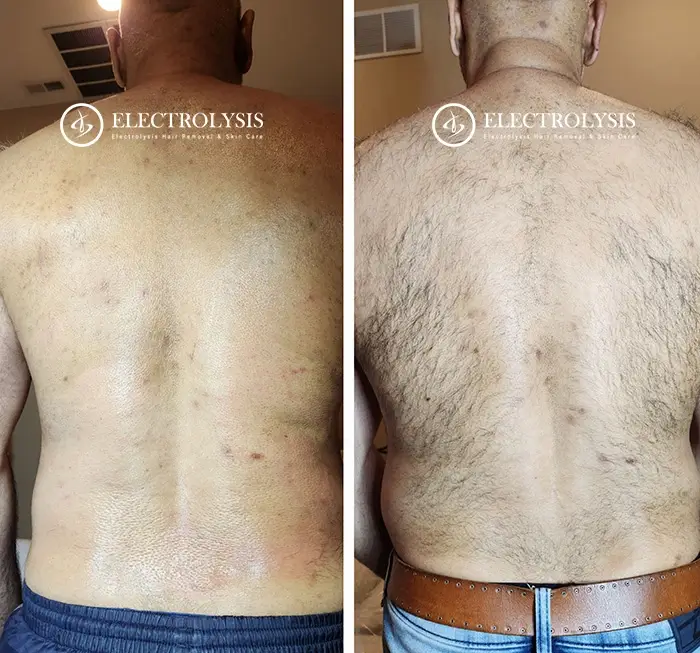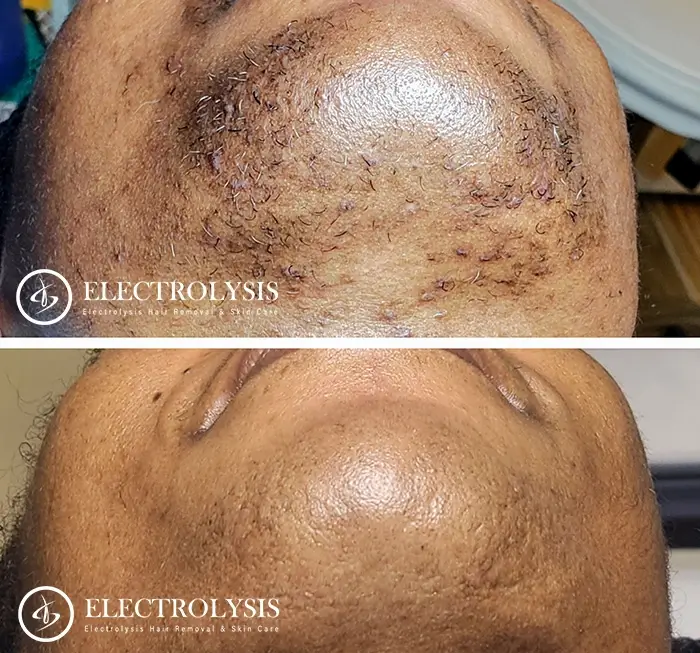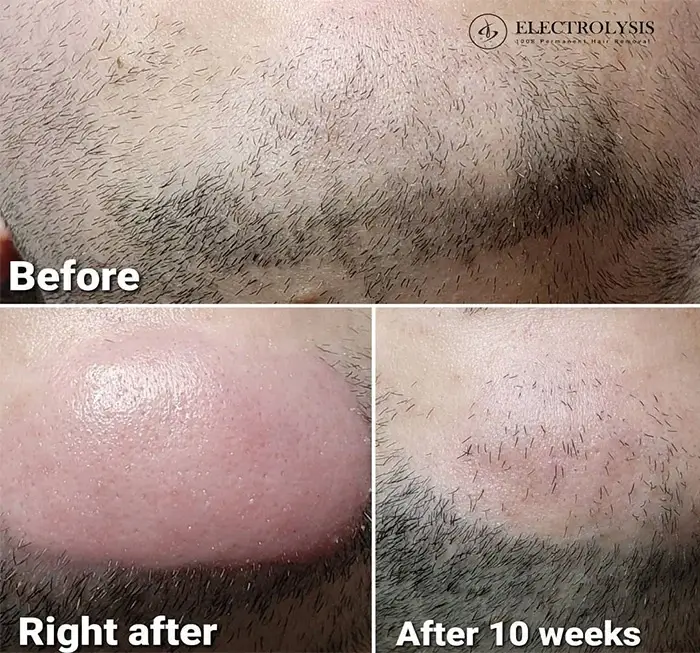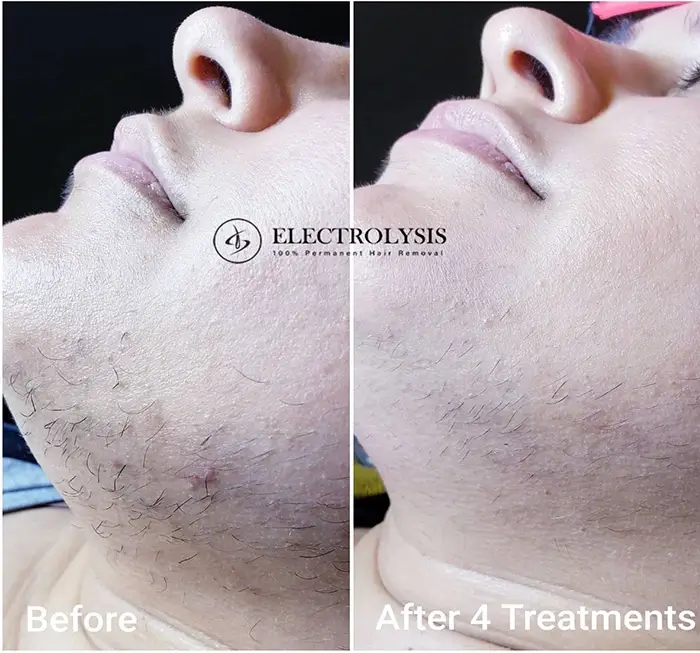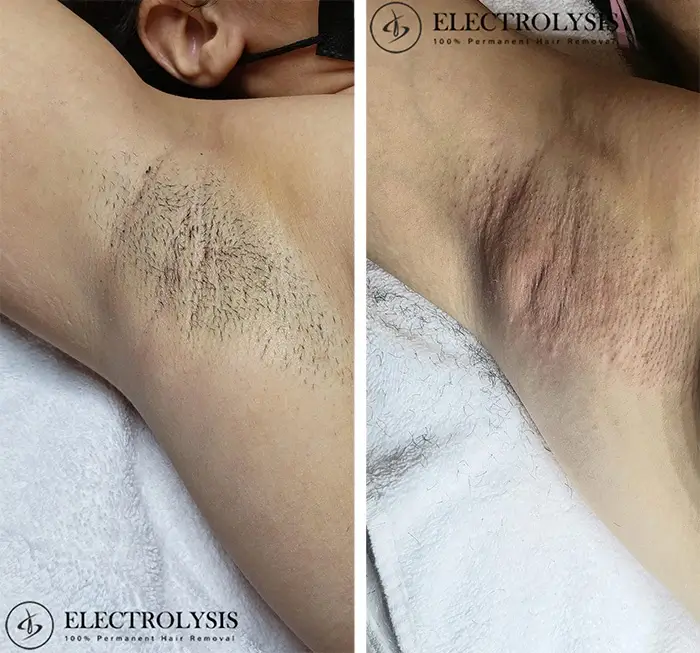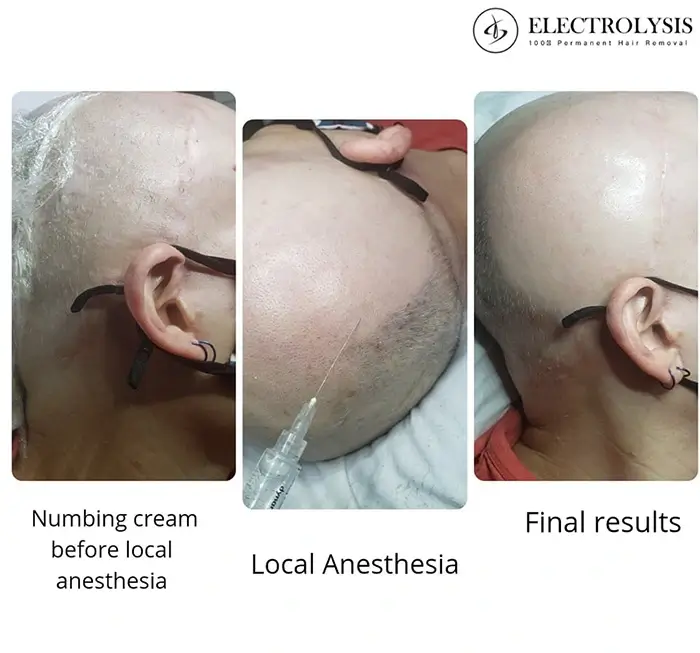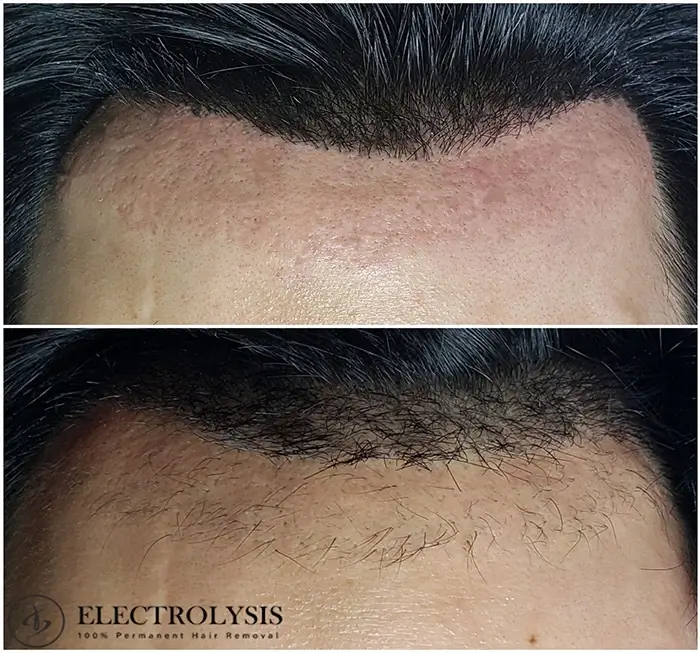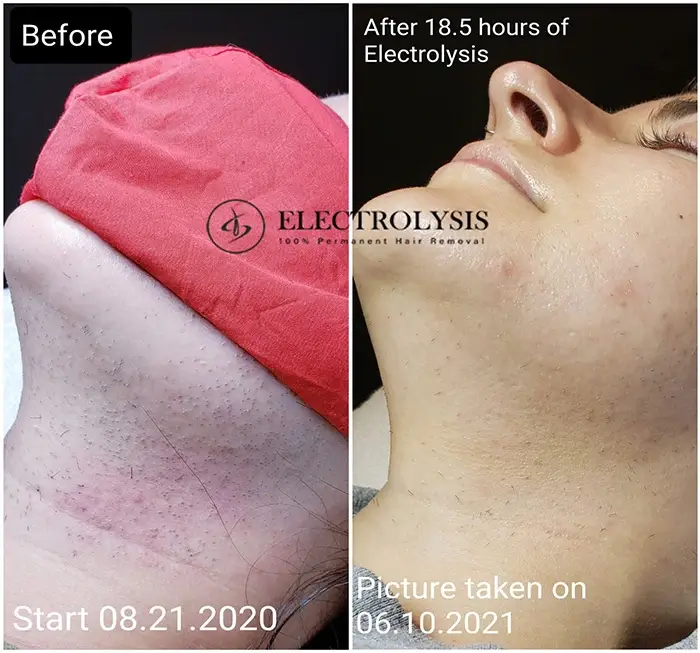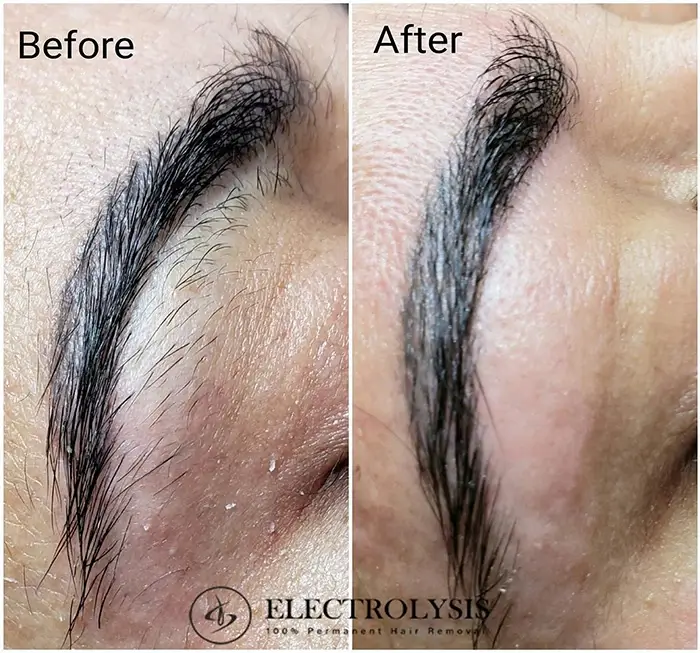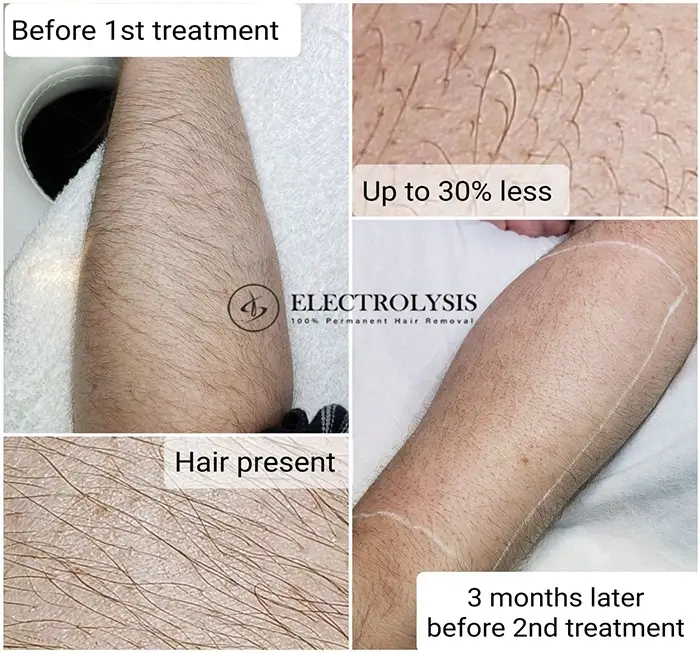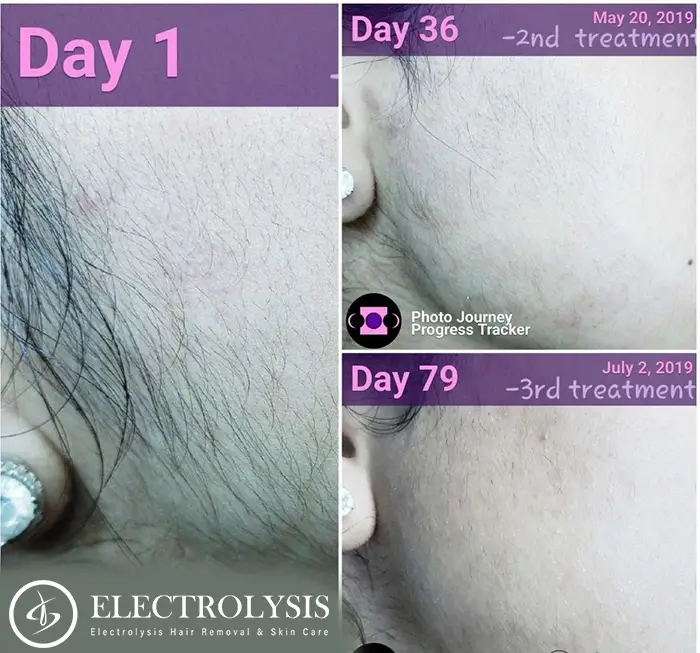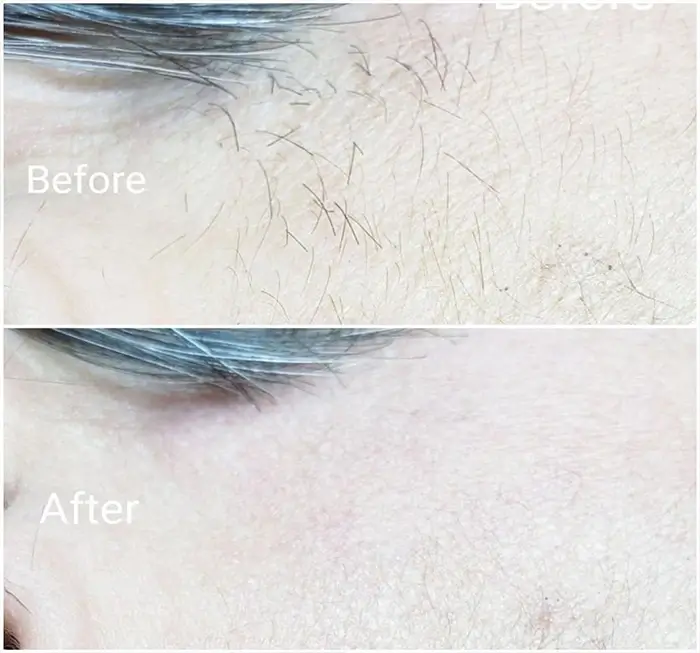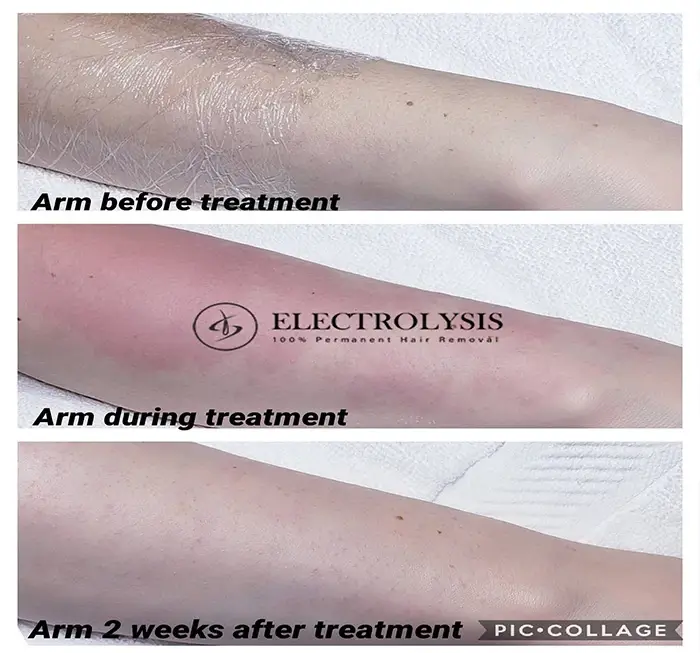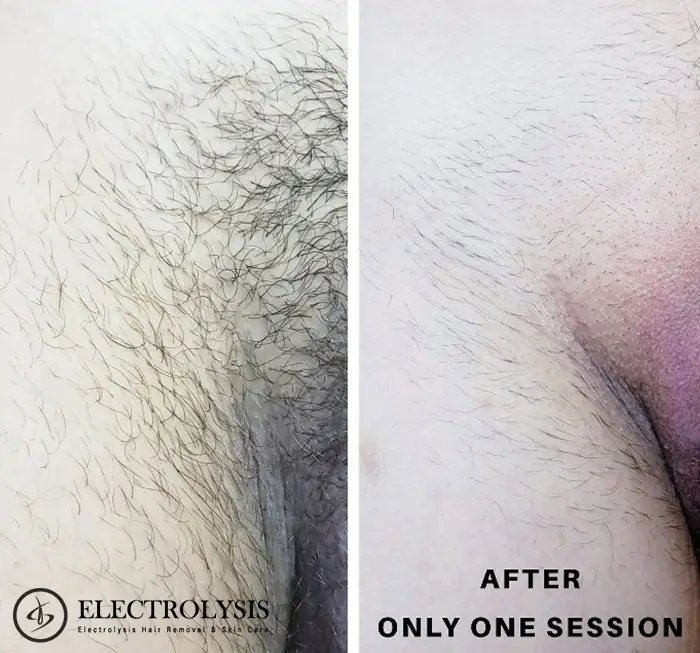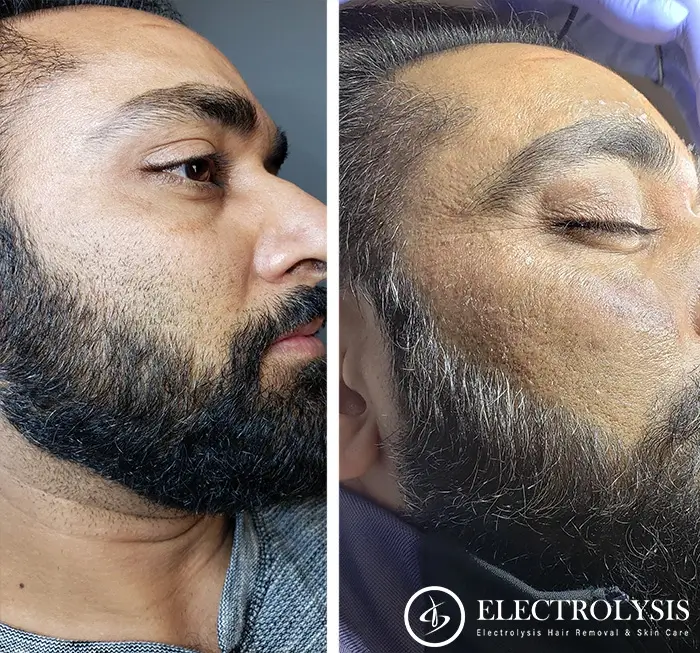 Learn More About Electrolysis
What is normal after a good treatment?
Redness on the treated area
Light swelling of  treated tissue.
Treatment can occasionally activate Herpes (cold sores)
Isolated follicle secretion may occur after the treatment.
Warm sensation and or prickly feeling depending on the treated area.
Reactions such as redness, swelling, or tiny scab formation should be viewed as the actions of healthy skin repairing itself as fast as possible.The degree to which these reactions occur differs greatly between individual clients.All people are different in the way they heal.Following post-care instructions will help to minimize these after effects.The eyebrow area can be prone to bruising due to the presence of tiny blood vessels close to the surface of the skin.Although the treated area will likely appear to return to normal within a short period of time, full healing of the skin can take 18+ months.
Can women begin or have electrolysis treatments during pregnancy?
Unwanted hair can be caused by hormonal changes brought on by pregnancy. Electrolysis can be performed on any normal skin. This includes pregnant women. We suggest that you seek the advice of your physician before beginning treatment.