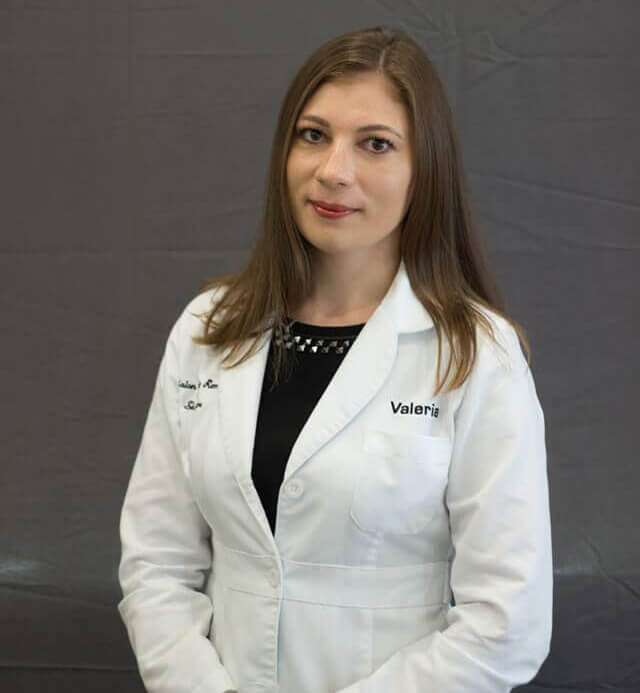 Valeria Tartacovschi, LE
Electrologist
Accurate Academy of Electrology
Valeria Tartacovschi Licensed Electrologist, Owner and Founder of Electrolysis 100% Permanent Hair Removal & Skin Care. For the past 4 years she worked for one of the best Plastic Surgeon in Chicago. The experience helped her to possess the aptitudes to shift to next levels of her profession. With a true commitment to advancing in the practice, her experience and growing skill set keeps her at the top of the field. She will go the extra mile to ensure that clients' expectations are not just met, but exceeded.
Electrolysis became Valeria's passion and career after having a personal, "magical" experience with electrolysis. Her desire is to help people feel better about themselves and their appearance every time they look in the mirror. By performing this effective permanent method of hair removal she is changing clients life by boosting self confidence and self-esteem.
"After being in my client's place and having 100% results, I know that permanent hair removal by electrolysis is the only method that really works for everyone, and really makes everyone happy."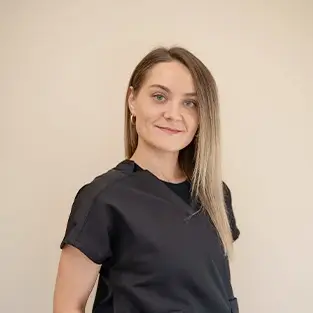 Anna Zaiat, LE
Electrologist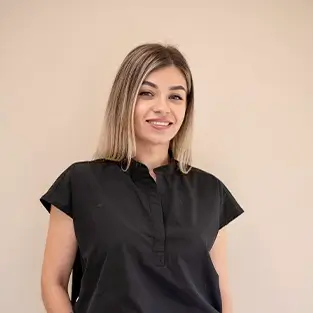 Olga Veshka, LE
Electrologist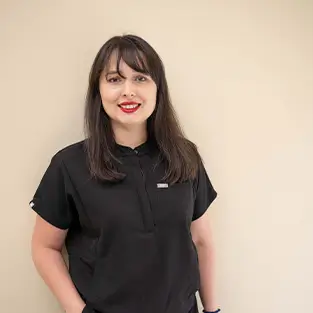 Natalia Cupcea, LE
Electrologist

A passion for lifelong learning has led me to become a licensed professional electrologist with a Bachelor's degree in Science and a background in critical care nursing. I am dedicated to providing compassionate care to all our clients, regardless of their skin and hair types. My nursing background equips me to assist people on their journey. I take pride in sharing the expertise of many electrologists and performing the only FDA-approved permanent hair removal technique. I am proficient in using the Apilus XCell and Senior 3G electrolysis machines to help our clients achieve their best results.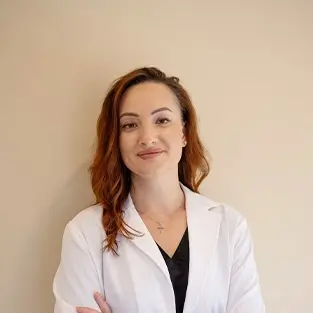 Irina Batashki
Board Certified APRN, MSN, FNP

My name is Irina Batashki, board certified APRN, MSN, FNP. My career in the medical field began back in 2013 as a dental assistant for 6 years, followed by the RN career at AMITA Health on children psychiatric unit and Labor and Delivery floor at Mount Sinai Hospital for the next 4 years. Shortly after, I earned my MSN degree and became board certified APRN, FNP. My journey of FNP and passion for beauty and wellness services brought me to Electrolysis 100% where I am pleased to provide you with various services such as IV Vitamin Booster infusions, PRP, Botox and many more. With my professional ongoing education and experience I am here to help you achieve your goals and make you feel and look your best. My core values are driven by continuously learning the most-up-to-date care, while providing the safest and most effective treatments.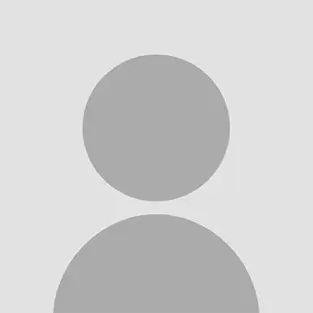 Valentina Bumbac, LE
Electrologist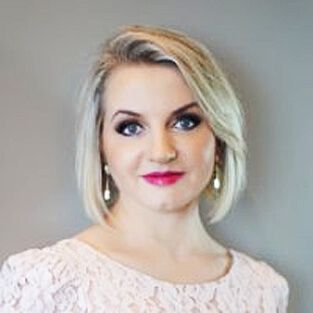 Renata Ciszek
Registered Nurse
Renata Ciszek APN-BC has 14 years of experience in the healthcare system.
In April 2015, Renata graduated from the National Laser Institute in Aesthetics. Since then, she has had numerous training programs including Vampire Treatments (where she was personally trained by the inventor of Vampire Treatments, Dr. Charles Runels, in Alabama); Advanced Botox and Dermal Filler training in New York and Toronto; and multiple training programs in Chicago. She is also certified in lasers and Dermapen.