Electrolysis 100% Permanent provides patients with a variety of Hair Removal and Skin Care Services in the Chicago Area. Our goal is to help patients not only look but feel like the best version of themselves. Our clients come from a variety of skin tones and backgrounds. Here at Electrolysis 100% Permanent Hair Removal Chicago IL (Lincoln Park) we put the well-being and safety of our clients first and do our best to create an environment in which our clients feel comfortable and safe. We achieve this by a combination of thorough preoperative analysis, natural results, and patient guidance through every step, from initial consultation to post treatment follow-up.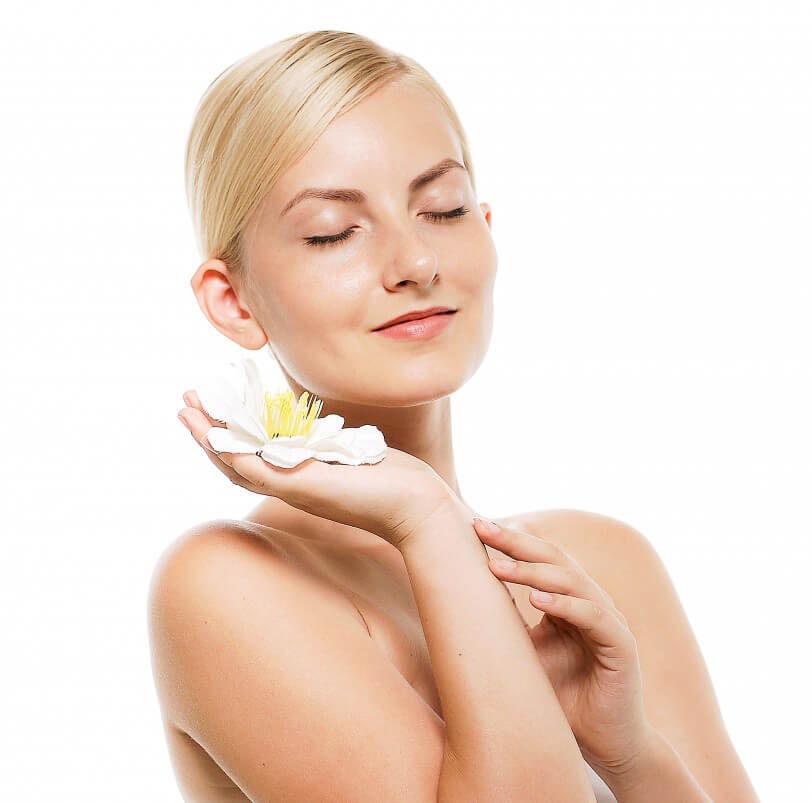 Waxing Services: Face and Body
Customized Facial
Cleanse, exfoliate, and rejuvenate. Your session will be customized to meet the special needs of your skin. Our skin care specialists can address dry, mature, environmentally damaged, sensitive, or acneic skin. You will emerge cleansed, hydrated, and glowing.
Four Layer Facial
The premier anti-aging facial to rehydrate and rebalance your skin.This unique facial treatment is suitable for all skin types and is designed to rehydrate, remineralize, and rebalance your skin. It firms up the facial contours, reduces the appearance of fine lines and wrinkles and leaves the skin with a radiance that lasts for days due to the richness of vitamins, minerals, amino acids and trace elements found in seaweed potion.
Signature Face-lift Facial
This facial does it all, even the most experienced 'facial enthusiast' will be impressed! A cleansing and invigorating, vitamin infused treatment that will deliver tightening, lightening, brightening and nourishing hydration to leave you feeling fully refreshed and renewed. Using Jade roller it helps with sculpting, toning, and firming skin to boost circulation, enhance glow, reduce puffiness, minimize fine lines, improve elasticity, and detoxify.
Vital Vitamin C Facial
Vitamin C is one of the best nutrients for any skin. This soothing anti-aging facial treatment is designed to counter the damaging effects of free radicals that are abundant in urban, polluted environments, and are created by stress and sun exposure. Designed to tighten and detoxify the skin, this luxurious treatment will restore a firm, youthful, and radiant complexion.
Back Facial
A purifying and exfoliating treatment for this neglected area. Designed to remove impurities with an enzyme peel and extractions. The clay mask is used to disinfect & calm irritation.
Mini Express Facial
Quick fix facial with exfoliation, customized mask & facial massage.
Men's Facial
This customized facial is designed for a man's unique skincare needs. Deep cleansing and thorough hydration assists to resolve irritation caused by shaving and ingrown hair. Our micro crystal exfoliation treatment stimulates new skin cell growth and creates a healthy, youthful appearance. (Please refrain from shaving at least 6 hours prior and 6 hours post service.)
Microneedling
Microneedling is a minimally invasive micro-injury of the skin that helps break up old collagen strands and stimulates new elastic fibers. Microneedling has proven to answer the needs for the treatment of wrinkles, fine lines, acne scarring, stretch marks, wound healing stimulation, skin tightening, lifting, and rejuvenation. Enhancing results through a more controlled and safer method of treatment than other micro-needling devices, all while causing less epidermal damage.
The micro-needling movement of the Pen precision alongside the hyaluronic acid (a viscous hydrator naturally made in our bodies that lubricates cells and plumps them up) gently opens the dermal layer to assist in the skin rejuvenation process. The micro-injury created stimulates new collagen and elastin fibers, revealing tighter, lifted, smoother, & a more rejuvenated complexion. This is known as Collagen Induction Therapy.
Microneedling can be combined with medical grade hyaluronic acid, platelet rich plasma, and stem GF/cytokines.
How does Micronnedling work?
The Pen gently punctures into the dermal layer of the skin with a unique spring- loaded disposable needle tip that uses an automated, vibrating stamp-like motion. This causes an injury to the skin resulting in an inflammatory healing response that has a superior effect on collagen turnover and elastin rejuvenation.
What skin concerns are treated with microneedling?
Improves Texture and Tone
Acne Scars
Skin Laxity
Wrinkles and Fine Lines
Large Pores
Hair Regeneration
Microneedling is a very safe and effective way to rejuvenate the skin without any real down time. Most have a slight "sunburn" appearance immediately after and up to 2 days.
Direct sun exposure is to be avoided for 24 hrs prior and post procedure. The treatment will not be administered to sun burnt skin.
No retin-A is to be used for at least 12 hours prior to procedure.
Microneedling with PRP
Microneedling with PRP restores and rejuvenates your skin by using your body's own growth factors to aid in the creation of collagen, elastin, hydration and evening out its texture, tone and elasticity. During this minimally invasive procedure, our team uses a handheld derma pen to make tiny punctures in the skin, creating thousands of tiny micro-injuries, described by most as little pinpricks that encourage the body's healing ability to produce new, healthy skin. This advanced technique was specifically designed to stimulate your body's natural growth factors to help aid with the creation of new collagen and elastin to begin to improve the overall quality and texture of your skin.
And, when combined with platelet-rich plasma (PRP) therapy, your body's healing response gets a boost when it comes to accelerating your recovery and helping you achieve healthier, smoother and glowing skin.  Patients who don't want or need fillers can benefit from PRP to improve fine lines and improve the way their skin looks and feels. Think of PRP treatment as a NATURAL alternative to fillers. Your body is creating the corrections desired. Areas ideal for stand-alone PRP therapy include: Eyes, Nasial Labial Folds, Upper lip and more.
PRP Facial Rejuvenation
The PRP Face-lift is a safe, non-surgical procedure that rejuvenates aging skin by restoring skin tone, texture and volume. The process involves drawing blood with a butterfly needle and isolating the platelet-rich plasma (PRP) using a centrifuge. The serum is then added back into the skin and uses your own platelets and growth factors to trigger new collagen production that results in tighter, smoother and younger-looking skin with less downtime and faster healing.
How does the Pen work with PRP to create a rejuvenated complexion?
By using microinjection techniques, growth factors from the platelets are delivered to the damaged layers of the dermis to begin the regeneration process. Growth factors from your platelets enhance proliferation of fibroblasts and keratinocytes which produce collagen and keratin respectively. Using autologous platelet rich plasma speeds up the recovery of the skin by tenfold. By providing the dermal layers with platelet-derived growth factors, new blood vessels are created, overall improvement of circulation is noticed, and restored or enhanced areas that require volume.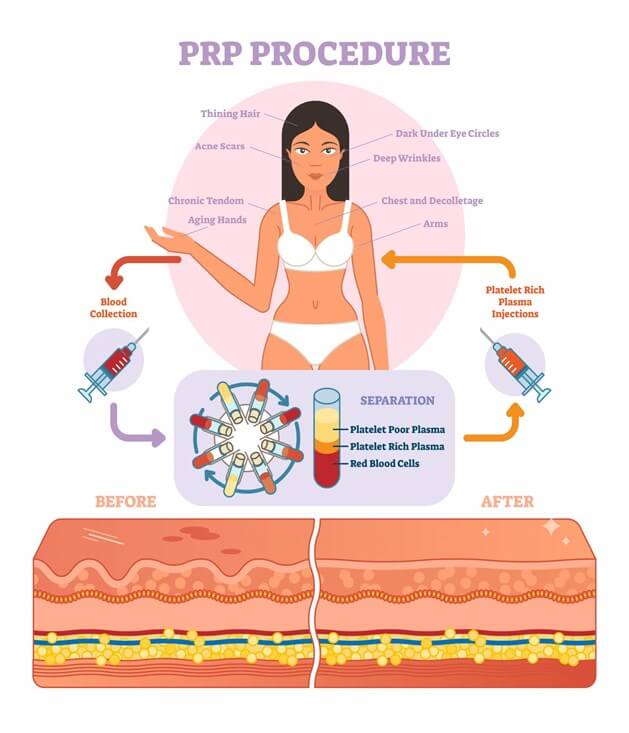 Does the procedure hurt?
Numbing cream will be applied 30 mins. prior to the procedure making for a tolerable and comfortable treatment.
DERMAPLANING
Dermaplaning, also known as epidermal leveling is a gentle form of manual exfoliation of the skin that resurfaces sun-damaged, dull, dehydrated skin. Dermaplaning is a gentle medical skin treatment that is performed by using a surgical blade that gently scrapes the outermost layers of the epidermis, therefore, ridding it of dead skin cells, impurities, debris, and vellus hair (peach fuzz). This treatment is an excellent way to exfoliate the skin and to regenerate new skin cells thus leaving the complexion smooth, soft and vibrant. It is a great form of exfoliation for those whose skin do not tolerate acid peels; yet it may still be combined with a light peel for deeper exfoliation.
MICRODERMABRASION
Refresh and brighten your skin with microdermabrasion, a physical exfoliating treatment that uses fine crystals to exfoliate the very top layer of your skin. Microdermabrasion is a quick and painless treatment that requires no downtime, improves skin tone, improves texture, allows skin care products to better penetrate and helps stimulate collagen production. Although most commonly used for the face, microdermabrasion is also effective for the back or other areas. Regular microdermabrasion treatments can help reduce breakouts, smooth fine facial wrinkles, and improve the texture and appearance of mild facial scarring.
RESURFACING FACE PEELS
A Chemical Peel is a noninvasive, exfoliating treatment that relies on fruit acids, herbs and antioxidants to loosen the "glue" that binds dead cells to the skin's surface. It increases the production of collagen and improves the appearance of acne, environmental damage, hyperpigmentation, fine lines and wrinkles. The result is smoother, tighter, more hydrated new skin, ultimately leaving you with a clearer, more youthful complexion.
We offer a variety of peels that can be customized to suit your skin:
Glycolic Acid Peel
Lactic Acid Peel
Salicylic Acid Peel
FIBROBLAST PLASMA THERAPY
The Plasma pen is the worlds most advanced, non-invasive, skin lifting, skin tightening and rejuvenation device used to treat wrinkles, skin tags and sagging skin. This treatment can be used for a number of procedures to dramatically enhance the looks without the need for costly and invasive surgery.
The Plamere Plasma Pen is an FDA approved device used to perform fibroblast therapy. Fibroblasts are the most common cells of connective tissue in the body that produce collagen. Who doesn't want more Collagen?? Collagen keeps the skin taunt and supple. This method can be used to treat multiple areas of concern without damaging the surrounding tissue.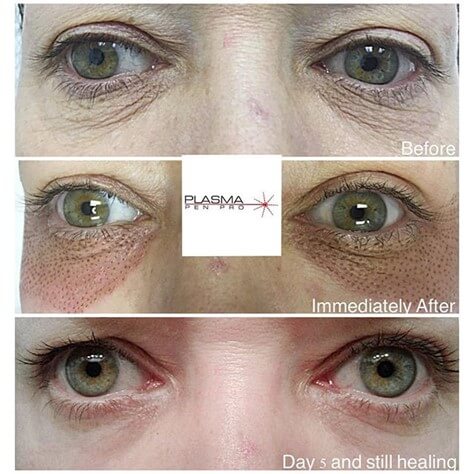 How does it work?
The Plasma Pen harnesses the power of plasma. Plasma is the fourth state of matter along with Solid, Liquid, and Gas. The principle involves the ionization of gases from the atmospheric air to create a micro electrical discharge or ARC. The ARC never touches the skin, but causes a micro injury to the skin's epidermal layer whilst simultaneously heating and disrupting the deeper dermal structure via thermal conductions. This is more commonly known as Fibroblasting. Fibroblasts are the most common cells of connective tissue in the body that produce collagen.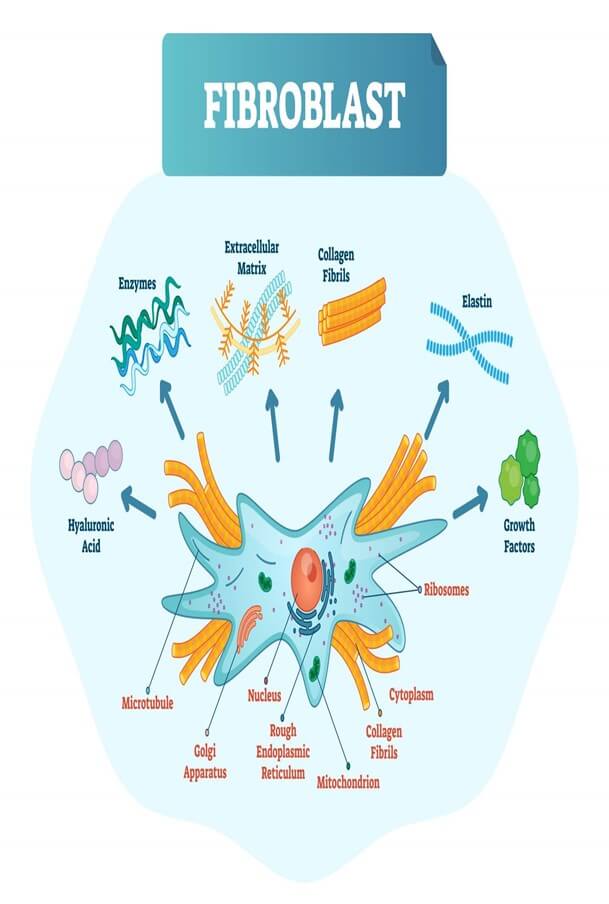 What does it do?
This anti-aging treatment is based on a series of minute dots adjacent to the tension lines on the skin. This process triggers an immediate tightening, lifting, and remodeling of the skin. This technique is used to stimulate the production of collagen in the skin.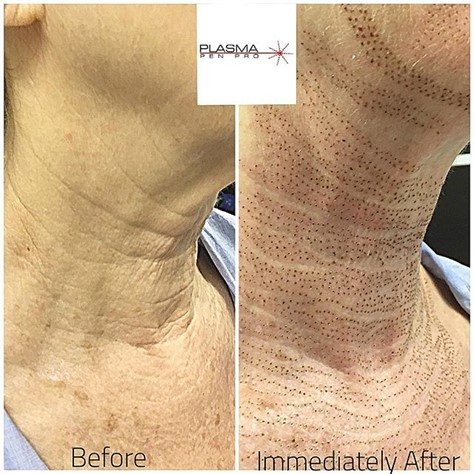 Why Plasma Pen Treatment vs Cosmetic Surgery?
No Bruising
No Bleeding
No Stitches
Long lasting results
Safe and Effective Treatment
Limited Downtime
Immediate Results
Non-Invasive Treatment
Non-surgical Technique
What Does It Treat?
Fine Lines
Crows Feet Lines
Eyebrow ptosis
Nasal Labial Folds / Laugh Lines
Marionette Lines
Smokers / Kissing Lines
Neck Lines
Drooping Skin / Loose Skin
Drooping Skin on neck, above knees and elbows
Moles
Skin Tags
Pigmentation Removal
Age Spot Removal
Liver Spot Removal
Freckle Removal
Scar Removal
Stretch Mark Removal
Who is a candidate?
Fitzpatrick skin types I-III are safe candidates for the Plasma Pen. Darker skin tones (African American, African, Latin, Native American, Indian, Middle Eastern, Asian ancestry and people of mixed ethnicities) may not be good candidates for Plasma Pen.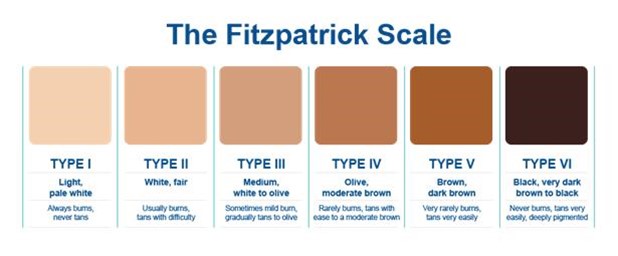 Risks and Downtime
As with ANY procedure there are risks, and with almost every aesthetic procedure there is a little "downtime." Downtime can be subjective; every person has a different perspective of what "looks bad" and what is "uncomfortable."
Risk include swelling, slight bruising, skin discoloration and scarring.
You will have small scabbing dots that will fall off in 5-7 days.
Your downtime may include:
Redness, swelling and scabbing in the treatment area
Average of 8 days downtime on the face and neck areas
Average of 10 to 14 days on the body, depending on the area being treated and the intensity of the treatment
Swelling usually begins the day following your treatment, and peaks around day 3
After day 3, swelling subsides and scabs form.
Scabs normally begin to fall off around day 6 and 7 (for face and neck)
Please be aware that the days indicated are simply guidelines for average healing time. Healing time and results may be negatively compromised by not following the aftercare protocol: no drinking alcohol, no smoking and no picking/scrubbing. If your health is compromised in any way, this can also extend your healing time and negatively affect your results.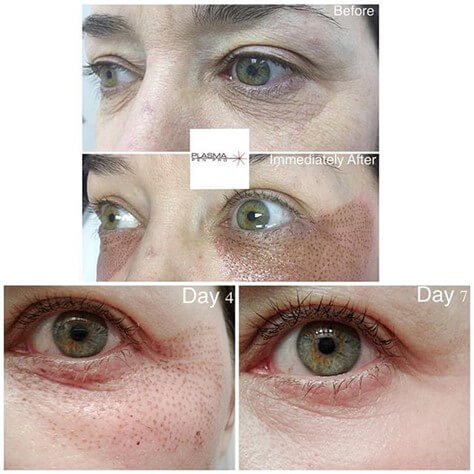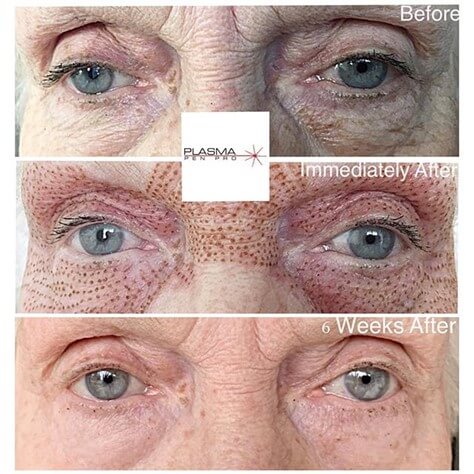 SIGNATURE FACE-LIFT FACIAL
$115
VITAL VITAMIN C FACIAL
$105
MICRODERMABRASION + PEEL
$180
MICRONEEDLING WITH PRP
$299
PLASMA FOREHEAD LIFT
$700
PLASMA UPPER & LOWER EYELID
$750