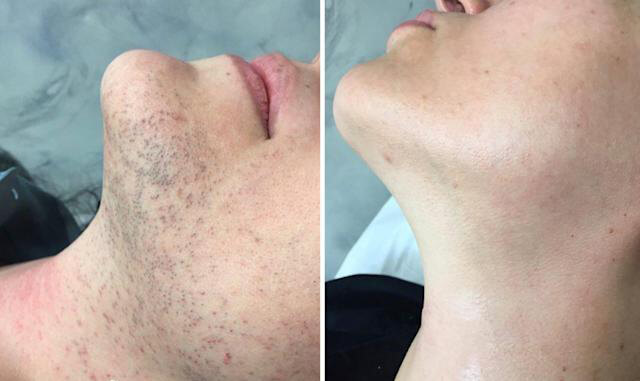 Once the underlying hormonal imbalance is under control, treating PCOS-related hair growth is no different than removing any other unwanted body hair. The staff at Electrolysis Hair Removal & Skin Care are not only familiar with the specifics of PCOS-related hair growth, we're happy to work with you on a treatment plan covering multiple problem areas. Here are some packages and pricing options to consider.
Although there are many benefits to electrolysis, there are some discomforts to consider. Here at Electrolysis Hair Removal & Skin Care, we develop a method that is going to help you to go truth the treatment with less discomfort and more productivity.
Electrolysis Consultation
FREE/$50 Security Deposit
Electrolysis Consultation including 15 min treatment
$20.00
Pain Management & Prices
Treatment starts from 1 hour and up. We can treat most of the areas from the body.
Electrolysis Hair Removal & Pain Management Includes Topical Numbing cream and Local Numbing injection.

Electrolysis hourly rate $140. + Pain Management (lidocaine injection) $12 per 1 cc unit.
---
Any cancellations with less than 24 hours of notice are subject to a cancellation fee of 50% of the full service price. Clients who miss their appointment(s) without any prior notification will be charged 100% of the scheduled service price. Missed consultation appointments without prior notification will be charged a $50 fee. We recognize the time of our clients is valuable and have implemented this policy for this reason. Please call us at 252. 722 .5006 if you're unable to keep your appointment.